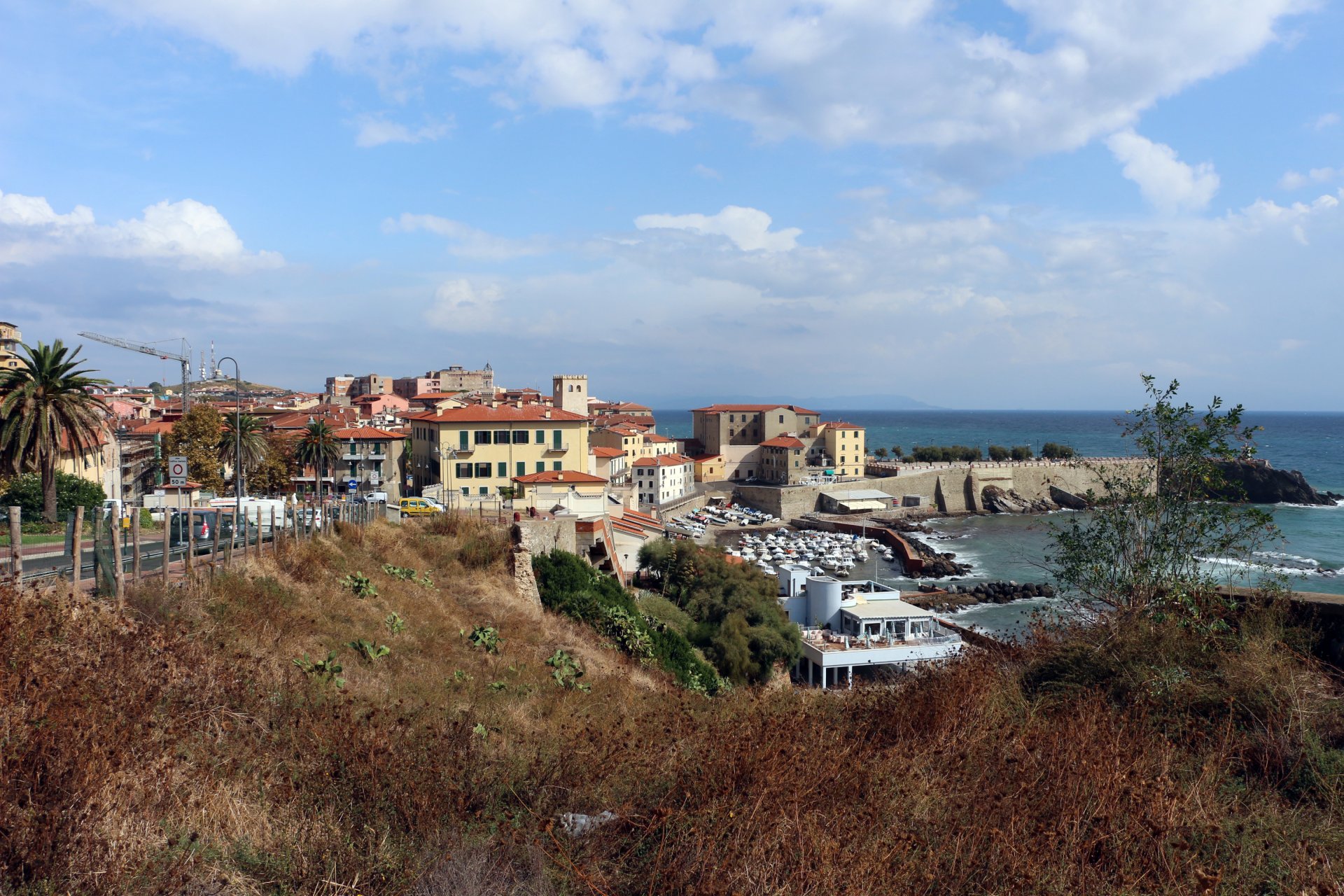 Piombino
Piombino, an outstanding tourist destination located in beautiful Tuscany, Italy. With an ancient and fascinating history, a breathtaking coastline and a vibrant cultural scene, Piombino is a hidden gem waiting to be discovered. In this text, we will thoroughly explore the wonders of Piombino, from its historical attractions to enchanting beaches, from its gastronomic delights to its lively cultural atmosphere. Get ready for an unforgettable adventure in this picturesque Tuscan town.
Piombino has a history that dates back to ancient times. Founded by the Etruscans, the city has experienced the influence of several civilizations over the centuries, including the Romans and the Lombards. During the Middle Ages, Piombino became an important maritime centre, supporting a flourishing commercial and port activity. In the Renaissance, the city had a period of splendor under the dominion of the Appiani family, which helped to develop its architecture and culture. Today, the historical evidence of Piombino attracts history buffs and tourists from all over the world.
The Piombino coast offers a wide range of enchanting beaches. Calamoresca beach is one of the most popular, characterized by fine sand and crystal clear waters. Families with children appreciate the Salivoli beach, equipped with facilities and services that guarantee a day of relaxation and fun. For those who love tranquility and unspoiled nature, Baratti beach is an unmissable destination, with its golden sand and turquoise waters that are reflected in front of the Island of Elba.
Piombino is full of historical and cultural attractions. The historic center of the city is a maze of narrow cobbled streets, ancient churches and historic buildings that mirror medieval architecture. The Rocca degli Appiani, an imposing fortress located on top of the hill, offers a breathtaking panoramic view of the city and the surrounding sea. The Archaeological Museum of the Territory of Populonia, located in Piombino, houses a rich collection of Etruscan and Roman finds, allowing visitors to immerse themselves in the ancient history of the region.
In conclusion, Piombino is a complete tourist destination, with a fascinating history, a crystal clear sea and a rich and vibrant culture. This Tuscan location is perfect for those who wish to discover the historical heritage of ancient Etruria, relax on the enchanting beaches, taste the authentic flavors of Tuscan cuisine and immerse themselves in unspoilt nature. Get ready for an unforgettable experience in Piombino, where history and culture blend with the beauty of the Tuscan landscape.