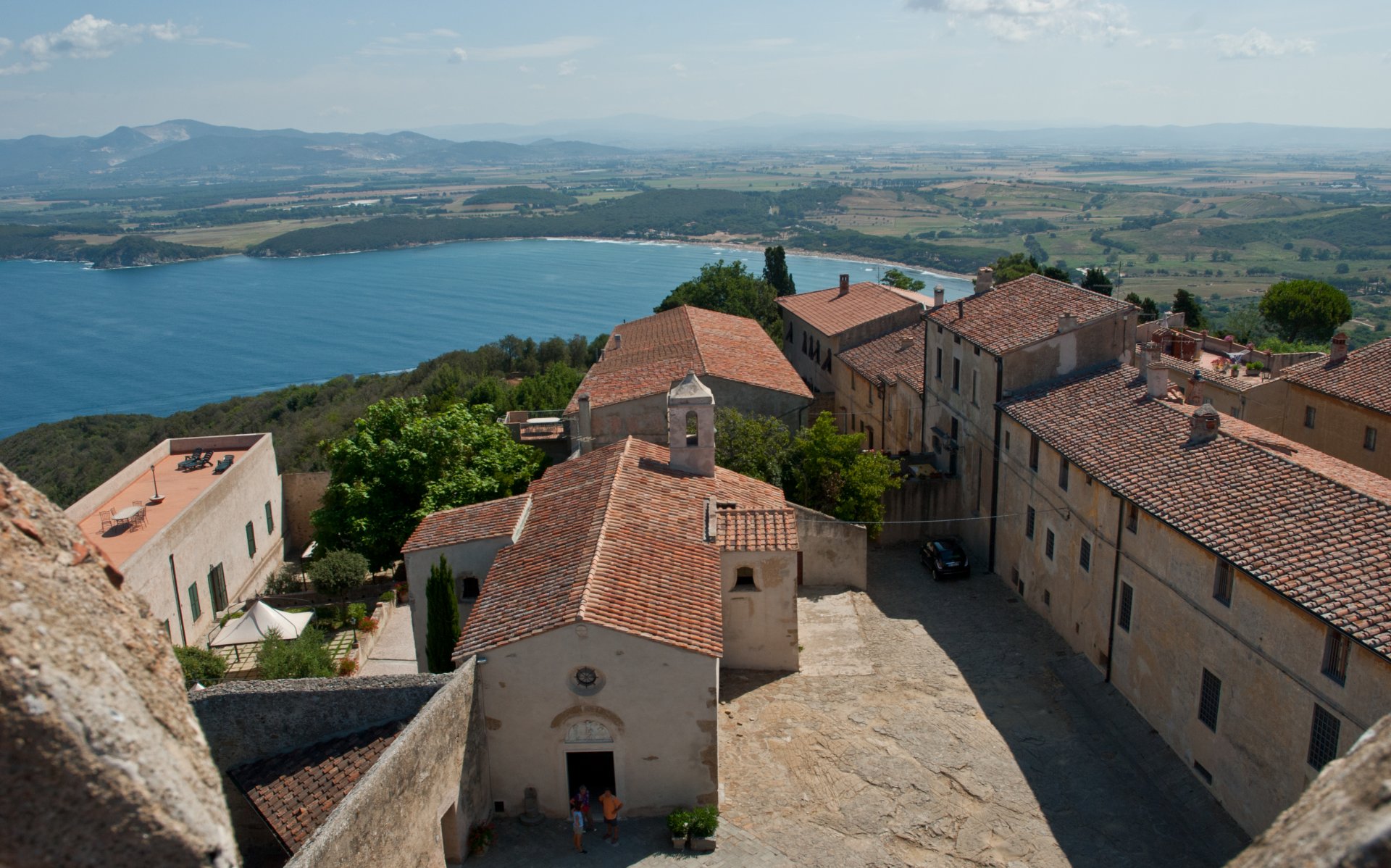 Baratti
Baratti, a charming town located on the Tuscan coast, in Italy. With its timeless charm, Baratti fascinates visitors with its rich Etruscan history, golden beaches and unspoiled nature. In this text, we will immerse ourselves in the beauty of Baratti, discovering its unique archaeological sites, enchanting beaches, outdoor activities and delicious local cuisine. Get ready for an exciting journey to discover this coastal paradise in Tuscany.
Baratti boasts an ancient Etruscan heritage dating back more than two thousand years. Founded by the Etruscan peoples, this area was an important commercial center and a strategic port along the Mediterranean routes. The archaeological remains of Populonia Vecchia, located on top of the hill overlooking Baratti, are clear testimony to the greatness of this civilization. The Etruscan necropolises scattered in the surrounding area make Baratti a unique place for lovers of archeology and ancient history.
The Baratti coast is famous for its sandy beaches of natural beauty. The long and wide beach of Baratti has been awarded the Blue Flag for the cleanliness of the water and the quality of the surrounding environment. The crystal clear sea invites visitors to dive into its refreshing waters and relax under the sun. The panoramic view of the Gulf of Baratti and the Island of Elba makes this beach an enchanting place to contemplate the magnificent seascapes.
In conclusion, Baratti is an extraordinary destination that enchants visitors with its Etruscan history, its breathtaking beaches and its untouched nature. This Tuscan coastal pearl is perfect for those looking to immerse themselves in ancient culture, enjoy crystal-clear seas, and experience outdoor adventures in the wilderness. Get ready to live a unique experience in Baratti, between historical charm and timeless natural beauty